Terms & Conditions
Conditions of Use and Legal Information
Welcome to CosmoStore.org.
CosmoStore.org and its affiliates provide their services to you subject to the following conditions. If you visit or shop at CosmoStore.org, you accept these conditions. Please read them carefully. It spells out what you can expect from us and what we expect from you. By accessing any areas of CosmoStore.org, users ("Users") agree to be legally bound and to abide by the terms set forth below.
PRIVACY
Please review our Privacy Notice, which also governs your visit to CosmoStore.org to understand our practices.
ELECTRONIC COMMUNICATIONS
When you visit CosmoStore.org or send e-mails to us, you are communicating with us electronically. You consent to receive communications from us electronically. We will communicate with you by e-mail or by posting notices on this site. You agree that all agreements, notices, disclosures and other communications that we provide to you electronically satisfy any legal requirement that such communications be in writing.
COPYRIGHT
All CosmoStore related content included on this site, such as text, graphics, logos, button icons, images, audio clips, digital downloads, data compilations, and software, is the property of CosmoStore.org or its content suppliers and protected by international copyright laws. The compilation of all CosmoStore related content on this site is the exclusive property of CosmoStore.org and protected by international copyright laws. All software used on this site is the property of CosmoStore.org or its software suppliers and protected by international copyright laws.
TRADEMARKS
CosmoStore.org and other CosmoStore related marks indicated on our site are trademarks of CosmoStore.org or its subsidiaries, and other CosmoStore.org graphics, logos, page headers, button icons, scripts, and service names are trademarks or trade dress of CosmoStore.org or its subsidiaries. CosmoStore.org's trademarks and trade dress may not be used in connection with any product or service that is not CosmoStore.org's, in any manner that is likely to cause confusion among customers, or in any manner that disparages or discredits CosmoStore.org.
Any other trademarks, company names, product names, and/or logos set forth in this website, including those of or related to any products, are the property of their respective owners . CosmoStore.org does not claim to own any of these trademarks and CosmoStore.org is not related to, endorsed by, or in any other way connected or associated with these companies.
DISCLAIMERS AND LIMITATION OF LIABILITY
Expressly agrees that use of CosmoStore.org is at User's sole risk. Neither CosmoStore.org, nor its affiliates, nor any of their officers, directors, or employees, agents, third-party content providers, merchants, sponsors, licensors (collectively, "Providers"), or the like, warrant that CosmoStore.org will be uninterrupted or error-free; nor do they make any warranty as to the results that may be obtained from the use of CosmoStore.org, or as to the accuracy, reliability, or currency of any information content, service, or merchandise provided through CosmoStore.org. This site is provided by CosmoStore.org on an as "as is" and "as available" basis. CosmoStore.org makes no representations or warranties of any kind, express or implied, as to the operation of the site, the information, content, materials or products, included on this site. To the full extent permissible by applicable law, CosmoStore.org disclaims all warranties, express or implied, including but not limited to, implied warranties of merchantability and fitness for a particular purpose. CosmoStore.org will not be liable for any damages of any kind arising from the use of this site, or from any products purchased from this site, including but not limited to direct, indirect, incidental, punitive and consequential damages. No oral advice or written information given by CosmoStore.org nor its affiliates, nor any of their officers, directors, employees, agents, providers, or the like, shall create a warranty or legal obligation; nor shall user rely on any such information or advice.
CosmoStore.org reserves the right to change any advertised price before accepting an order. All products are subject to availability and may be withdrawn at any time. If we are unable to fulfill your order, you will be offered an alternative or given a refund for the unavailable product.
YOUR ACCOUNT
All users create an account when they place an order with CosmoStore.org and are automatically enrolled into our loyalty programme. A user's account is recognized by the email address first used to place their order. Users must notify us if their email address changes so we can transfer their loyalty discount and other relevant information to their new account.
Each account holder has the ability to register their account to access account management features such as checking order histories or leaving product reviews. Access to these features requires a password. It is the user's responsibility to create a strong password; keep their password confidential and change their password if they believe it has been revealed to a third party.
The user is responsible for all actions on the user's account and for maintaining their personal information accurately.
CosmoStore.org does sell products for children, but it sells them to adults, who can purchase with a credit card. If you are under 18, you may use CosmoStore.org only with involvement of a parent or guardian. CosmoStore.org and its affiliates reserve the right to refuse service, terminate accounts, remove or edit content, or cancel orders in their sole discretion.
Under this agreement, the payment processing services for goods and/or services purchased on this website are provided by Payco Ltd. on behalf of Strawberry Cosmetics (Services) Ltd. or by Strawberry Cosmetics (Services) Ltd, depending on the type of payment method used for the purchase of the goods and/or services.
In the event you choose to pay with credit card and the payment will be processed via a European Acquirer, these terms are an agreement between you and Payco Ltd. For any other type of purchases, these terms are an agreement between you and Strawberry Cosmetics (Services) Ltd. and goods and/or services will be delivered by Strawberry Cosmetics (Services) Ltd. directly.
RATINGS & REVIEWS
Customers are eligible to submit a product rating and review for display on the website provided they have had one shipped order and have registered their account to access the account management features of this website.
CosmoStore.org reserves the right to reject, edit or remove any content at our sole discretion.
Users who submit their content grant CosmoStore.org: irrevocable, non-exclusive, royalty-free and fully sub-licensable and transferrable rights to use, copy, adapt, publish, translate, create derivative works from, distribute, and display such content throughout the world in any media format.
The user represents that they are the sole author, owner or control all rights to the content submitted. That the content submitted is accurate and that all 'moral rights' in such content have been voluntarily waived.
Furthermore, the user agrees not to submit any content that is known to be false, inaccurate or misleading; breach any third party's copyright, patent, trademark, trade secret or other proprietary rights or rights of publicity or privacy; that may be considered defamatory, libellous or hateful; any content for which compensation was granted by any third party.
The user agrees to indemnify and hold CosmoStore.org harmless from all claims, demands and damages brought by a third party against CosmoStore.org that arise as a result of content and materials supplied by the user.
PRODUCT DESCRIPTIONS
CosmoStore.org and its affiliates attempt to be as accurate as possible. However, CosmoStore.org does not warrant that product descriptions or other content of this site is accurate, complete, reliable, current, or error-free. If a product offered by CosmoStore.org itself is not as described, your sole remedy is to return it in unused condition.
APPLICABLE LAW
This site is created and controlled by CosmoStore.org in Hong Kong. As such, the laws of Hong Kong will govern these disclaimers, terms and conditions, without giving effect to any principles of conflicts of laws. CosmoStore.org reserves the right to make changes to its site and these disclaimers, terms and conditions at any time. User hereby irrevocably and unconditionally consents to submit to the exclusive jurisdiction of the courts of Hong Kong for any litigation arising out of or relating to use of or purchase made through CosmoStore.org (and agrees not to commence any litigation relating thereto except in such courts), waives any objection to the laying of venue of any such litigation in the Hong Kong Courts and agrees not to plead or claim in any Hong Kong Court that such litigation brought therein has been brought in an inconvenient forum.
SITE POLICIES, MODIFICATIONS, AND SEVERABILITY
Please review our other policies, all contained under Customer Service, posted on this site. These policies also govern your visit to CosmoStore.org. We reserve the right to make changes to our site, policies, and these Conditions of Use at any time. If any of these conditions shall be deemed invalid, void, or for any reason unenforceable, that condition shall be deemed severable and operable to the extent permitted under the law, and shall not affect the validity and enforceability of any remaining condition.
ERRORS AND OMISSIONS
We are not responsible for any typographical errors or inaccuracies set forth in this website. The information, prices, and discounts set forth herein are subject to change without notice.
Korean Beauty, or K-Beauty, has taken the skincare and beauty world by storm with its innovative and comprehensive approach to achieving radiant and youthful skin.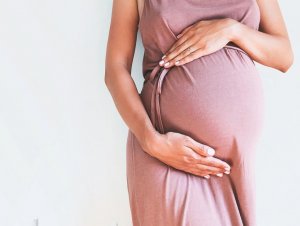 Your journey to motherhood is a precious time, and skincare choices are crucial for both you and your baby's well-being.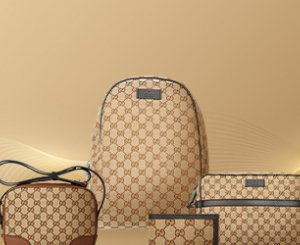 Indulge in elegance and sophistication with our exquisite collection of luxury handbags from renowned fashion houses Gucci and Prada.